Staff
Miguel Cruz, MD
"Dr. Cruz is board certified in Emergency Medicine and has been in practice for twenty five years. He completed his education and training at the University of Puerto Rico medical school and has worked in both large and small hospitals primarily in Florida and Puerto Rico. He currently resides in Ocala and also practices in the Emergency Department at Munroe Regional Medical Center."
He is an Armed Forces Veteran, serving as captain at Wright-Patterson Air Force base in Ohio and is an active member of USAA for 25 years. Dr. Cruz is also Certified in Ringside Medicine and served as team physician for the United States Boxing team in the Olympic trials in Trinidad in 2008.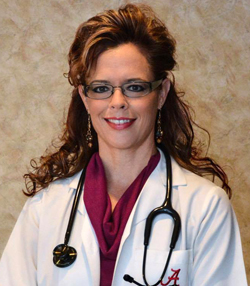 Stacy Cruz (formerly Butler) , ARNP
"Stacy is board certified as a Family Nurse Practitioner who has been practicing for fifteen years. She graduated Summa Cum Laude from the University of Alabama Birmingham and has experience in family practice, pediatrics, and emergency medicine. She currently resides in Ocala and has practiced in the emergency department at both Munroe Regional Medical Center and Ocala Regional Medical Center."